Hi James and Gina,

This week I thought you might like to see a bit more of where I live and when your Mum brings you for a visit you will know more about where you are headed.

The entrance by the 'front' door which is actually kind of at the back of the house.

The fishtank and view of part of the entrance.

View of the living room.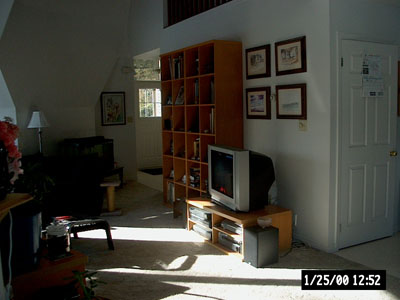 View from the Dining room area to the kitchen. You can kind of see the wood stove that we use to heat the house.

View of the kitchen and dining area and some bloke who happened to be standing there.

Part of the living area.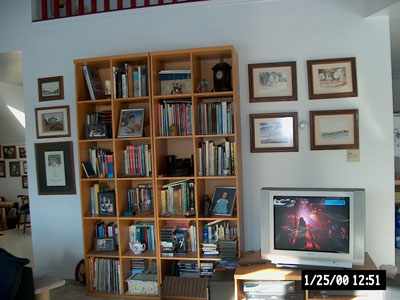 Another view.

The living rooom from yet another angle, kind of from the kitchen.


And now some photos of the lady who really rules the roost.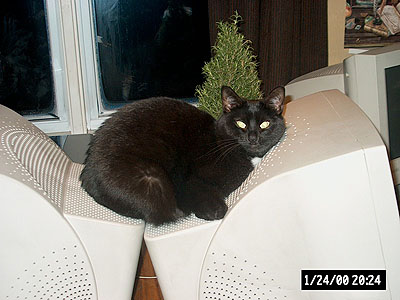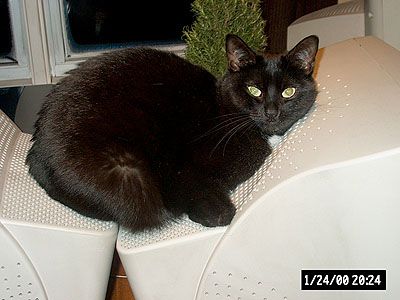 Love
Auntie Carolyn
Links to previous letters:

New(ish) Kittens -Jonathan in Iowa - Build a Bear - December in Ontario - How to Irritate a Cat - Halloween 2004 - Welcome Denzel Don Poulter -Omaha Zoo - Welcome Shay Alan Poulter - Elliot and Alan Drinking Beer - Elliot Leaving Toronto - Uncle Alan Fishing - Thanksgiving in Canada - Lia and the Bird - Yogi in the Back Garden - Rogues Gallery? - New Year Snow - Carolyn's Birthday- Inside the Dome - Uncle Alan on the Roof - Our garden in 2007